The Ultimate Home Safety Checklist
Posted by Scott Hack on Tuesday, January 16, 2018 at 1:00 PM
By Scott Hack / January 16, 2018
Comment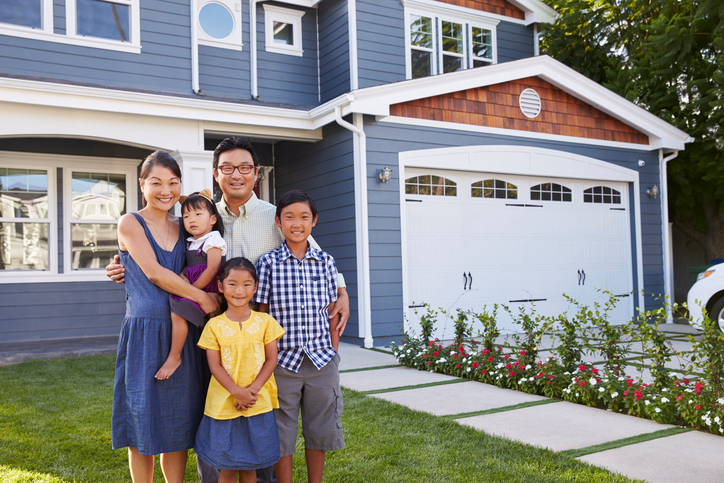 Anybody who owns a home will tell you that before long, it becomes far more than just a place to eat and sleep. Home is the place you look to for safety, security, comfort, and acceptance. In other words, your home becomes, over time, an extension of you and your family.
Naturally, though, you'd like your home to be more than just a symbol of safety. You want your home to be a place that actually is safe from threats like fires, carbon monoxide poisoning and other pollutants, intruders, and all of the other potential threats that exist in the world today. In order to make that goal a reality, you've got to take some time to consider what could go wrong and take steps to proactively avert disaster before it happens. With that in mind, we've put together a checklist of sorts of things you can do to ensure that your home is as safe as it can possibly be ...
1. Fire Safety
Fires are one of the biggest safety threat in any home. According to the National Fire Protection Association (NFPA), fire departments across the U.S. responded to an average of 358,000 house fires per year between 2011 and 2015. More than half of them were caused by the kitchen range or other cooking equipment, followed by heating equipment like furnaces, boilers, and wood stoves.
Your family's safety depends on having working smoke detectors placed throughout your home as follows
One smoke detector inside each bedroom
One smoke detector outside each bedroom
One smoke detector on every level of your home (including the basement)
Bear in mind that these are minimum requirements, according to the NFPA. To be extra safe, it's a good idea to install a smoke detector in the garage, and in or near the kitchen as well. Having one in the living room is also wise since that's where most Christmas trees reside during the holidays, and Christmas tree fires are a threat -- especially when the tree is real and the needles begin to dry out.
Your home's smoke detectors should ideally be hard-wired into your home's electrical system, and also have a battery back-up to be doubly safe. Batteries should be replaced at the start of each season -- a proven system for ensuring that these life-saving devices are always in good working order!
2. Prevent Carbon Monoxide Poisoning
Faulty heating equipment is the most common cause of carbon monoxide poisoning, so it's important to make sure that your home's furnace or other heating device is in good working order before the start of each heating season. Have it inspected by a professional, and cleaned and repaired if necessary, and make sure to have your home's chimney inspected while you're at it, to ensure that it's doing its job -- i.e., removing dangerous gases -- correctly and efficiently.
Once you've taken care of these chores, you should also install carbon monoxide detectors and place them throughout the home as you have with smoke detectors. These days, you can buy detectors that do both jobs -- sense smoke and carbon monoxide -- at once.
3. Safeguard Indoor Air Quality
Carbon monoxide isn't the only indoor air danger. There are numerous others that can affect the health and safety of you and your family as well. Radon is one that can cause lung cancer, but there are many others such as mold, mildew, second-hand smoke, pollutants from synthetic materials and finishes on furniture, carpeting, etc., that can aggravate allergies and asthma, and otherwise contribute to illness.
The EPA suggests that you take the following steps to make your indoor air as clean and healthy as possible
Ventilate your home by running fans in the bathroom to eliminate or reduce mold-causing moisture, and in the kitchen to remove pollutants. Make sure to change the filters on your HVAC system regularly as well.
If you smoke, make it a rule that you must go outside for a cigarette. Not only will this eliminate second-hand smoke, which is a real threat to the health of your family, but it might help you cut down or even quit if smoking is inconvenient and or uncomfortable. (Nobody loves standing outside in a sleet storm just to "enjoy" a cigarette!)
When weather permits, open windows, and doors to let out pollutants and let in fresh air.
Test for radon and make repairs/corrections if it's detected in your basement.
Clean regularly to remove pollutants like dust mites and pet dander.
Inspect heating equipment regularly and make repairs as needed.
Install carbon monoxide detectors!
Always remove standing water in a basement promptly to avoid mold problems.
4. Improve Security
There are many steps you can take to improve the security of your home. Some of these include
Installing a home alarm system that's professionally monitored.
Installing deadbolt locks on doors and locking windows when nobody's at home.
Installing a security fence with a locking gate.
Installing motion-sensitive lights over entrances and on each corner of your home's exterior.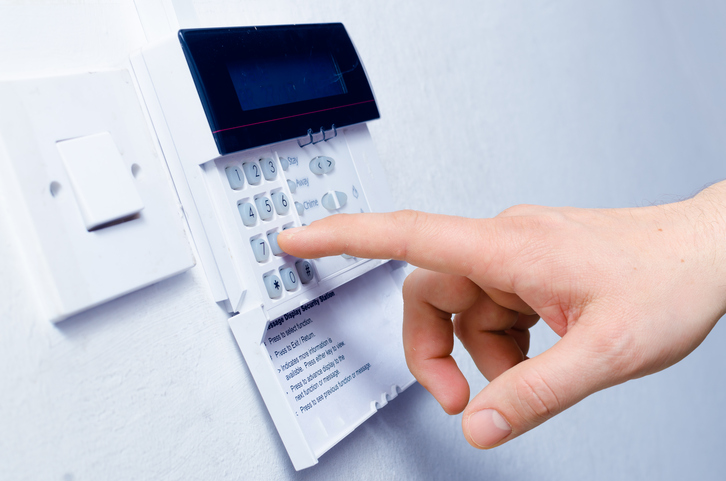 5. Protect Your Home During Vacations
When you're away from home enjoying a vacation, traveling for business, etc., be sure to
Contact the post office in advance of your trip to have your mail held for the duration of your trip.
Have a friend or neighbor check the house at regular intervals to make sure that everything is in order.
Put your newspaper delivery on hold while you're away.
Put lights on a timer so that your home looks occupied at night when you're not there. (You can also ask a neighbor with several cars to park one of them in your driveway until you return from your trip.)
6. Implement Home Safety Rules
Educate your young children about home safety by establishing a set of household safety rules and practices that include
Never opening the front (or back) door to anyone except a parent or grandparent.
How to dial 911 in an emergency and what information to give the emergency operator such as their full name and correct address (Explain various emergency situations so they know what is and what isn't an actual emergency.)
How to send a coded text message (e.g. 222) when they're worried or scared and need you
Never using the stove when you or another trusted adult is not at home
7. Make Your Street Number Stand Out
This might seem like a small detail, but it's important for first-responders to be able to find your home easily -- day or night -- in the event of an emergency. Make your house number prominent, and light it if you can, or use reflective numbers.
Although it may seem like a lot to take care of, the above home safety list is probably the most important "to do" list you'll ever complete. (After all, nobody is going to be physically harmed if you don't take the trash to the curb or neglect to finish almost any household chore you can think of!)
If you're looking for a new place to call home in the Louisville, Kentucky region (or you're selling your current home), be sure to contact us. The team at Finish Line Realty would be ecstatic to deliver the kind of personal attention and professional results you deserve!