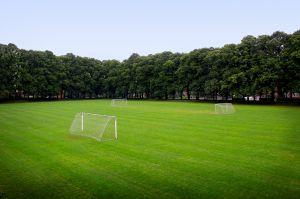 It is so hard to believe, but the last moments of 2013 are behind us. The reality is that each day we start over with 24 hours and have the opportunity to make choices to better our lives each day. However, it seems that at the beginning of a new year, we reflect just a bit harder. I'm fine with that. If you've ever been out to dinner with me, you know that I've got a soft spot for restaurant servers and bartenders. Many moons ago, I used to be one.
I'll tell you how long ago it was. I used to work at Applebees inside of Mall St. Matthews. Which doesn't even exist anymore. It was a great experience. I was fairly shy and it was the type of job that forced me to talk to people. The other servers were all very welcoming and friendly and I'm still in contact with several of them to this day. While there I had a manger named Gill who challenged me at the beginning of every shift to set my goals. How much in tips did I want to generate? Gill knew that by setting a goal, I would set an attitude and a work ethic for the night. I would have a measuring stick to determine if I had a successful night or not. I would have a finish line to strive for... I would know which direction to kick the ball!
In most of my endeavors I brought the goal making mantra with me. I no longer make daily goals, but monthly and yearly goals are still part of my routine. But I stopped holding myself accountable to the goals. The list was too loose. It had no teeth. If I didn't reach a goal, I just carried it over to the next month. Or worse, the following year. Part of the reason for that is I was missing Gill. I'm self employed. There is no one else for me to...